New Lyric Writing Workshop Sessions Offered in January and February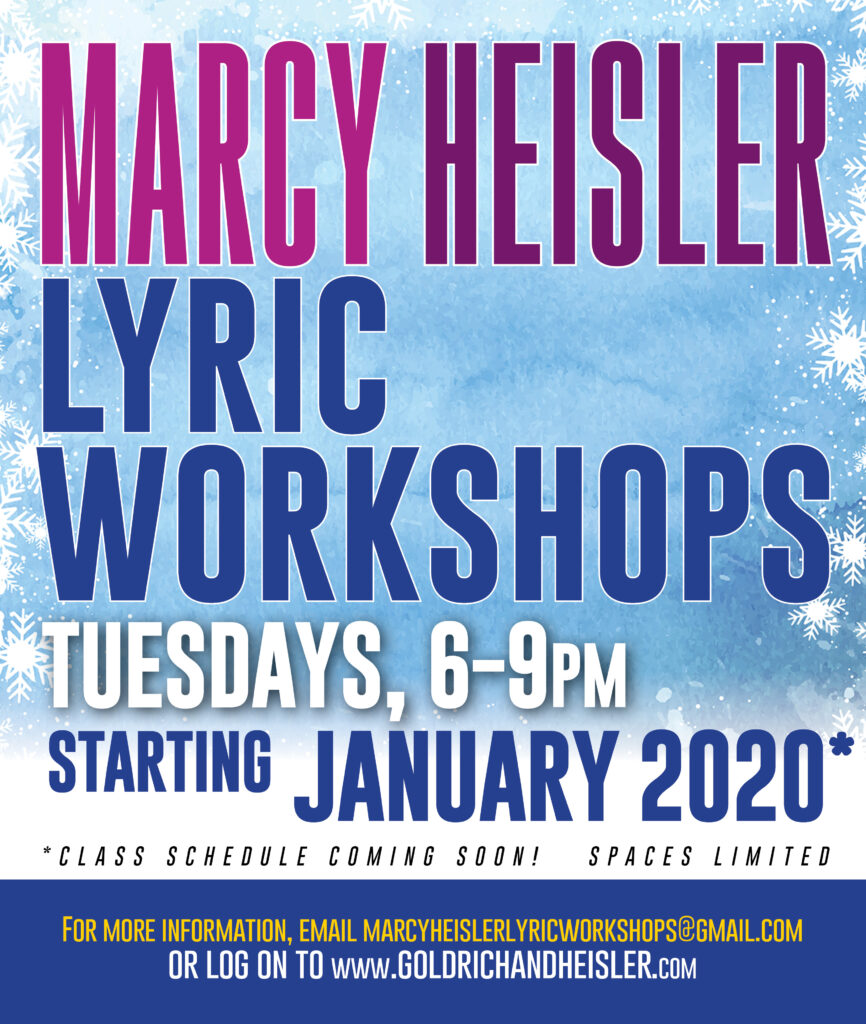 Come join Marcy for a weekly writing workshop, featuring hands-on lyric
exercises and instruction. Taking place on Tuesdays from 6-9 PM at Pearl
Studios (with a few exceptions), currently scheduled dates are January 7,
14, 21, and February 4, 11, 18, and 25. The courses are designed to be
freeform, with the goal of providing a broad-based exposure to many
aspects of professional lyric writing. While there certainly will be elements
of form discussion and topical lectures, the true purpose of these
workshops is hands-on development of creative work, both individually
and collaboratively.
For more detailed information, click here.